Premium Automotive Window Tint
With over 20 years of experience, we provide the best window tint installs in Tampa and the surrounding area. We are so confident in our work we guarantee you will not find a cleaner install. We believe in the saying "you get what you pay for". We do not price match. Rather, we base our prices on the use of top-quality films, superior installation and job complexity. New companies often rely on low-cost, inferior films and lower pricing to obtain price-sensitive customers.
What we do:
Computer or custom cut patterns available with no razor blades on glass.   

Indoor climate controlled room to avoid dust and obtain perfect light.

All film installed within1/8 inch edge of all doors.

All films carry a nationwide manufacturer's lifetime warranty.

Wipe car down after installation.
What we sell:
Xpel Prime XR Black and Prime XR Plus.  (Our Premier Window Film) 

SunTek Carbon and CXP.

3M Crystalline.  

All shades from 5% – 90%.
XPEL PRIME CS
XPEL PRIME CS provides SPF 500 protection that effectively blocks over 99% of harmful UV rays that can lead to numerous skin cancers, premature aging and skin cell damage. REDUCES GLARE XPEL PRIME CS reduces the sun's glare, enhancing visibility and reducing eye strain.
XPEL PRIME XR
PRIME CS can be combined with PRIME XR as they contain the same colour dye, so you can apply CS on the side for safety and XR on the front, back and Sun Roof for superior heat rejection, keeping your car even cooler.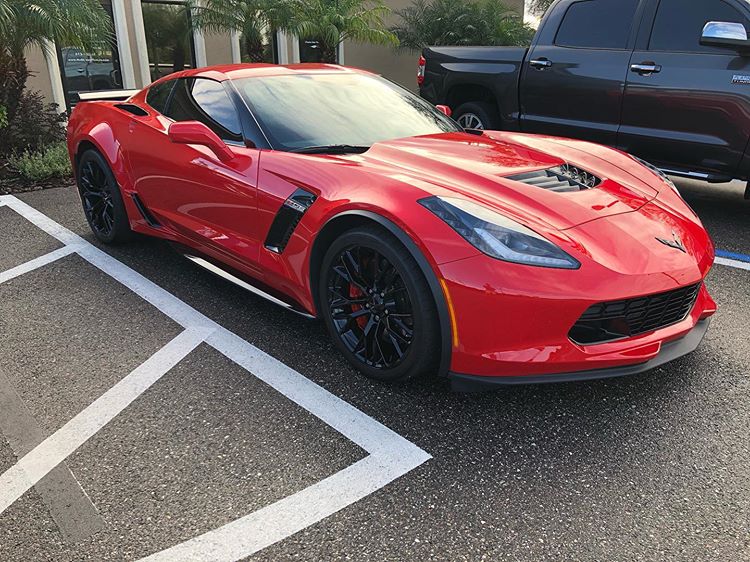 XPEL PRIME XR PLUS
XPEL PRIME XR PLUS line of window films brings advanced technology to your vehicle.